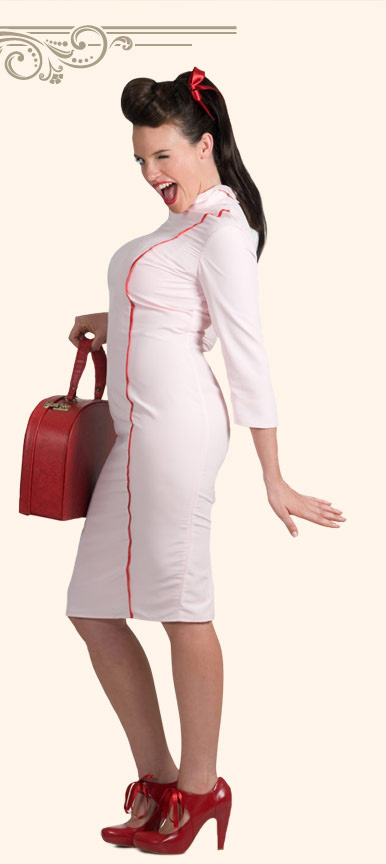 Kate Wright
Katie Wright is a unique talent with a natural gift for comedy and an amazing screen presence. I cannot recommend her highly enough" -
Mark Barnard Director Ankle Biters Film and Television Drama Director 'Hoopla Doopla'
I have engaged Kate to perform her hilarious comedy show at many corporate and arts events. Kate is always the crowd favourite winning over audiences with her great Australian sense of humour and unique circus skills" - Greg Clarke, Director and CEO Adelaide Fringe Festival.
Of particular value to me, as a festival director, was Katie's enthusiastic embrace of the public. The Festival of Fools regularly received unsolicited praise from our patrons commending Katie and her outstanding performances, and she was frequently mentioned as an audience favorite."- Woody Keppel Founder/Director Festival of Fools, Vermont, USA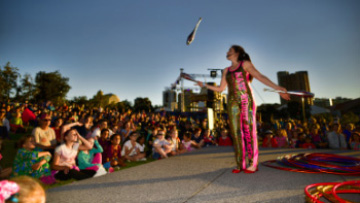 Katie Wright brings a whole lot of fun to every performance she does. She has talent and skills that the audiences thoroughly enjoy! Katie knows how to put a smile on your face!" - Shelley Switzer Artistic Producer Edmonton International Street Performers Festival – Canada
As a solo woman performer, Kate has avoided the clichés and well trodden routes of others and instead dared to take risks in her shows – risks which have led to much more interesting journeys for the audience." - Will Chamberlain, Artistic Director , Festival of Fools, Belfast.
Kate revealed herself to be someone of immense talent, huge resilience and wicked sense of humour that enabled her to make immediate bonds with the rest of the cast ensemble as well as a non-English speaking crew who all immediately warmed to her" - Melinda Wearne, Producer Hoopla Doopla.
I've known Kate for many years now, initially from when I used to regularly book her and OzStarAirlines to perform at the Adelaide Festival Centre's Sunday Market events. The act was excellentand always received well by our audiences" - Craig Harrison Manager, Artform Development, Country Arts SA.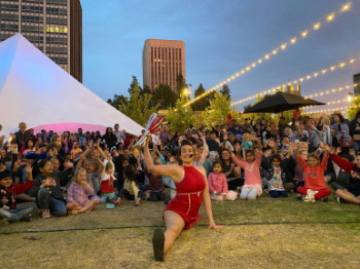 She's gorgeous and funny- the real deal!" - Jodi Wright, Director Christchurch World Busking Festival (2012) - Worldbuskersfestival.com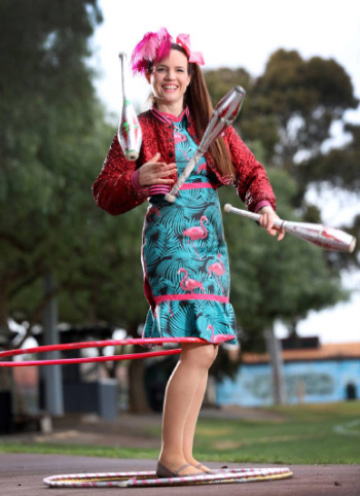 We have been working with Katie Wright a lot of times at our International street theatre festival & the reason is very easy to understand - she is making wonderful small performances in the street & the audience in Halmstad loves her! She is always welcome back! - ULF A., Art Director (2012) www.halmstad.se/gatuteater
Really stupid....in a good way! - Brendan Coleman, Festival Director - Fremantle Street Arts Festival (2012)
Katie/Yvonne gets more laughs out of the beauty business than Karl Lagerfeld could ever imagine. Her grounded glamour queen never let's you forget that under every plastic smile and sprayed-on face there's a real woman fighting to get out - Frank Wilson, Director - Event International (2012)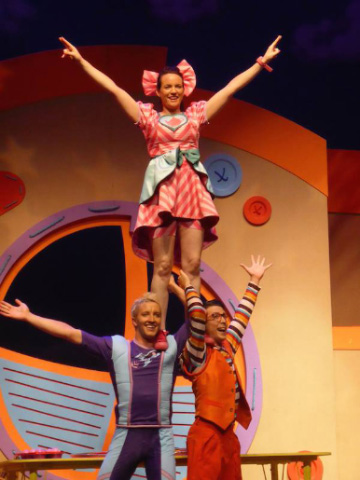 Great character comedy and first rate circus skills. Stage or street Katie Wright is a charismatic and versatile performer who always delivers' - Brendan Coleman, Festival Director - Fremantle Street Arts Festival (2012)