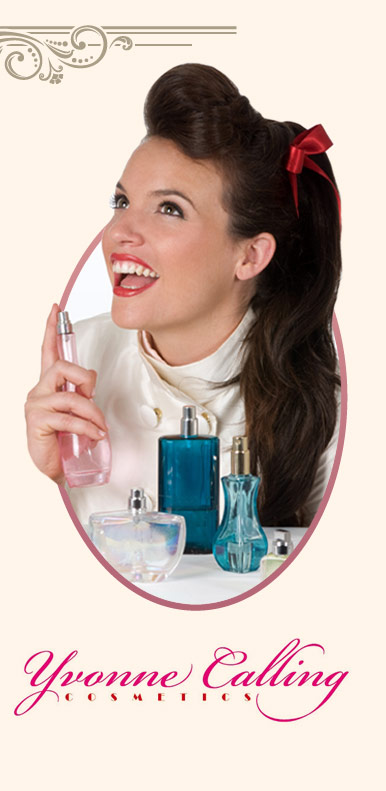 Yvonne Calling:
The Ding Dong Show
Katie/Yvonne gets more laughs out of the beauty business than Karl Lagerfeld could ever imagine. Her grounded glamour queen never let's you forget that under every plastic smile and sprayed-on face there's a real woman fighting to get out" - Frank Wilson Director - Event International (2012)
She's gorgeous and funny- the real deal!" - Jodi Wright, Director Christchurch World Busking Festival (2012) - Worldbuskersfestival.com

Ding Dong, Meet Yvonne! An Aussie beautician on a Mission! A combination of circus and comedy served up with a good dollop of cheese, this is one Australian story not to be missed as Yvonne launches a new range of cosmetics 'ManVon', make up...for him, full of hula hoop, juggling, bad Magic and ridiculous humour.
The show was originally made as a street theatre commission for the Adelaide Fringe Festival 2009 and has since gone on to perform on the U.K/European festival circuits in 2009, 2010 and 2011. Some highlights have included Watch this Space – London National Theatre U.K (2009, 2011), Stockton International Riverside Festival – U.K (2009) and The Malmo Festival - Sweden (2011).
The Ding Dong Show
Image Gallery
Download

DingDong-Gallery.zip (45Mb)
Public liability insurance certificates available upon request.